May is supposed to be a time for baseball, firing up the outdoor grill, spring flowers in bloom...not SNOW!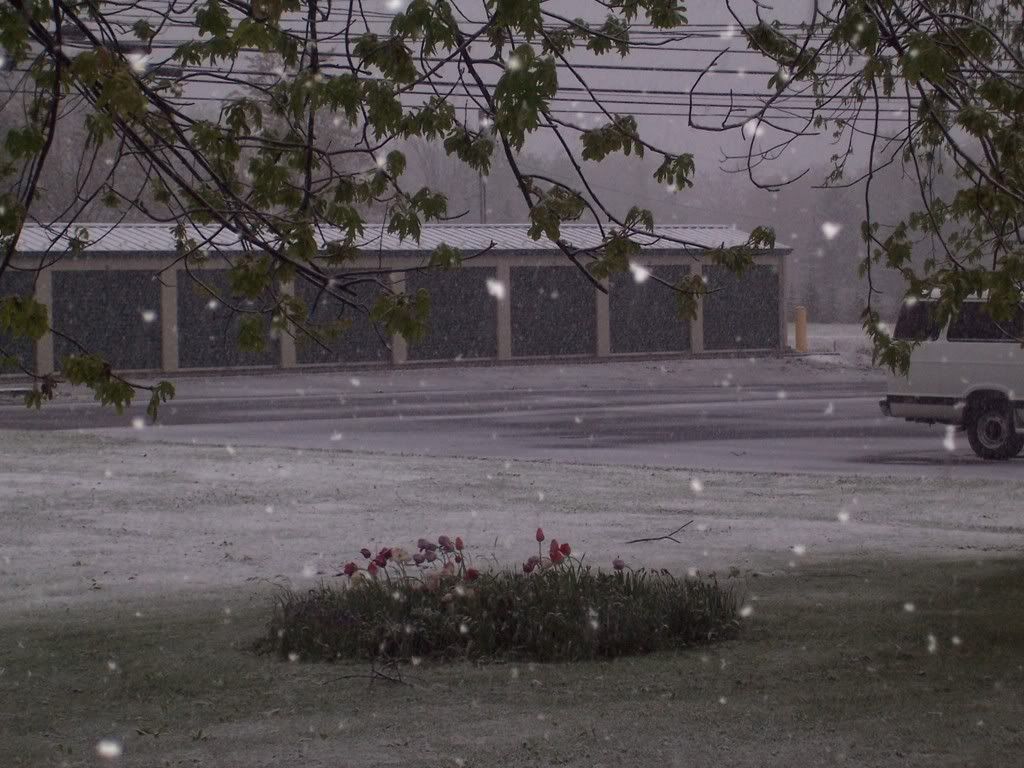 I just had to take this photo of the tulips in my front yard this morning. It's snowing! Though most of it is melting as soon as it hits the road surfaces, it is laying on the grass. The temperature outside is almost 40 degrees and the white stuff continues to pour down!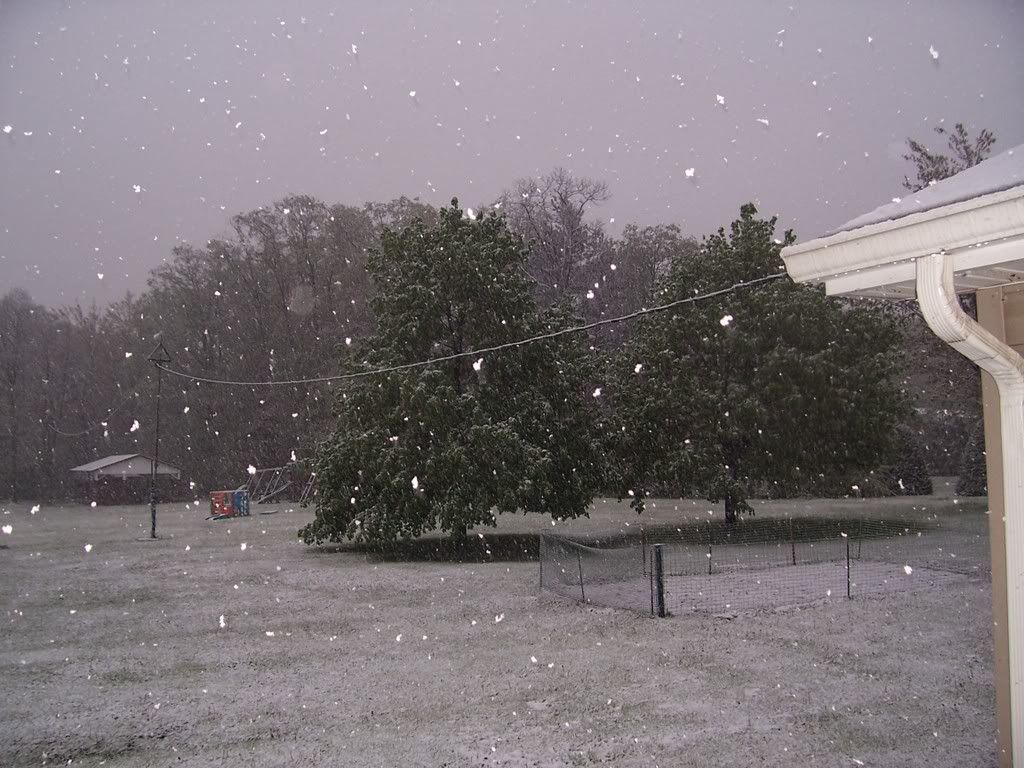 Here's my maple trees in the backyard - views of my garden and the church baseball field taken at 7 am this morning. Our church team already played 2 games ...