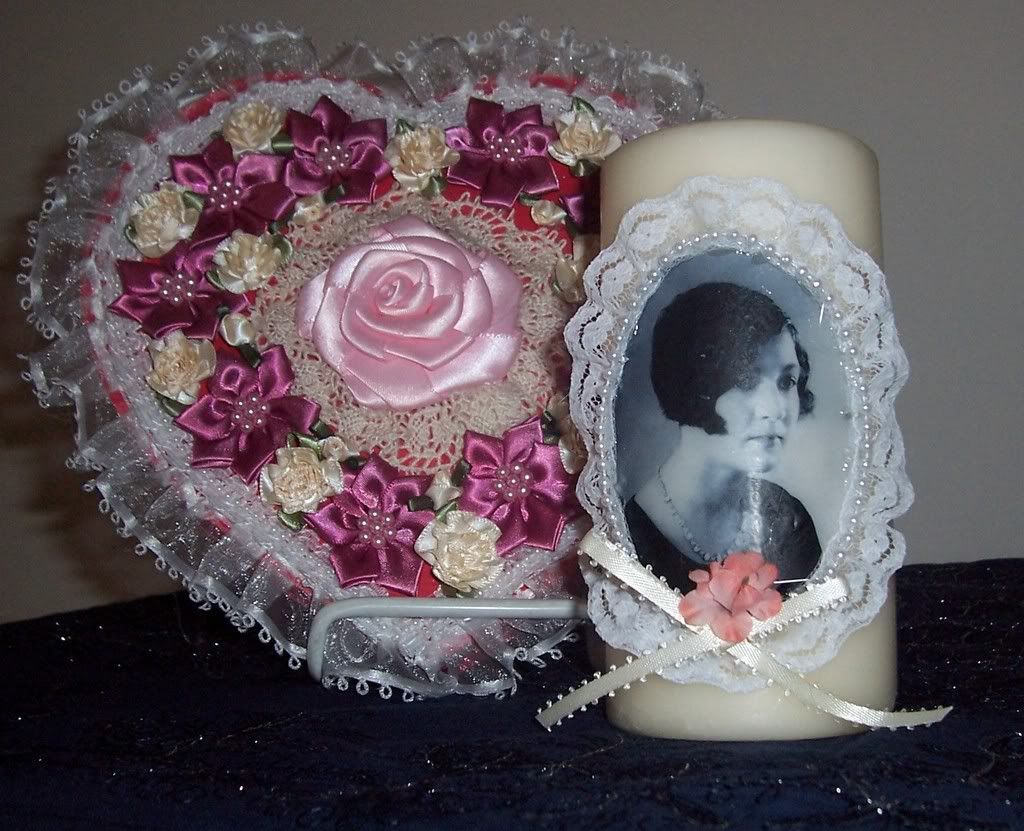 I'm still working on Mother Daughter things for our Banquet on Saturday evening. These candles were fun to make and will look great on the tables so I thought I'd share them with you.
I took vintage family photos and made photo copies on regular copy paper. Using my Coluzzle, I cropped them into ovals for the 6 inch pillar candles. I pinned the photo on to the candle using 2 straight pins - one on either side of the photo so it wouldn't curl (The top and bottom of the photos don't need to be pinned.)
Then using my heat embossing tool, I heated the photo which melted the wax of the candle and bonded it to the photo - the surface of the photo copy actually absorbed the wax, giving it a semi-gloss finish.
Using my hot glue gun, I adhered lace, beads, ribbon bow and silk flower accent (Don't burn yourself like I did, LOL!) Voila! A great looking vintage candle keepsake to keep or give as a gift. I can see I'm going to be quite busy making these for Christmas...