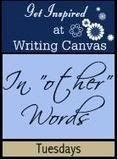 "The Christian life is a pilgrimage. At times the road is difficult and we get lonely. Sometimes we may get discouraged and consider abandoning the journey. It is at such times that God will place a friend alongside us. One of God's most precious gifts to us is friends who encourage us and lovingly challenge us to 'keep going.' "
~By Henry T. Blackaby & Richard Blackaby ~
from their devotional book, Experiencing God
***
For those of us who have a hard time trusting, it's difficult to allow a friend to get close enough to help. Early in my life, I had friends, but none who knew me inside out and upside down. I just wouldn't let them get close enough to the real me. I even kept parts of myself hidden from the Lord - or at least I tried to!
That all changed when I finally realized my need for a spiritual healing and I sought help. Opening up the damaged parts of my life felt frightening at first, especially since I had kept all the hurt to myself for so long. But God knew I needed a friend - really a group of friends to encourage me and help me keep on through the healing process.
We met each week and shared what was on our hearts. For most of us, it was the first time we ever dared reveal the innermost parts of ourselves. It was simply too intimidating. But in the safety of the group, we learned to open up and share. The wonderful thing was that each of us had experienced a similar hurt in our lives so we could empathize with the others. It was a strengthening experience to reveal the darkest parts of myself and know my friends still loved me unconditionally.
One of the things that experience taught me was how to form more new friendships - to build a support network of people who would love me in spite of my flaws. This support network also helps hold me together during the stressful times; they help me stay accountable and open rather than receding inside myself again.
Let me share some things I learned about building these supportive friendships:
1. Always pray! God knows when you feel lonely or sad and He will send His Spirit alongside you to help and encourage. He will be the friend you need no matter what When you are able to trust Him, He will bring others to you who you can trust. He desires us to overcome our trust issues and learn to be vulnerable with each other as well as with Him.
2.. Not everyone is safe to share your innermost secrets with. While I do need to share to remain healthy, I can't just blindly trust everyone I meet. I need to build those relationships slowly over time testing each step.
I remember one time in particular when I needed to talk to someone so badly to help alleviate the inner pain I felt. There was one woman in particular who seemed to be a motherly person and I thought she would become a real encourager for me.
Rather than keeping my confidence, she told her husband everything I said, who in turn condemned my husband's faith and calling into the ministry. They eventually left the church and I felt devastated for having shared my hurts with this woman.
3. Start by sharing smaller things in confidence - thing that won't matter if your friend "tells" another person. By sharing inconsequential things first, you can test the waters to see if this friend will truly keep your confidences no matter how big or small. Once you know they are trustworthy, you can start sharing the more hurtful parts of your life.
4. Reciprocate the trust. When you find a person you can talk to, be a true friend to them as well. You learn more about trusting by being trustworthy yourself. They will have lonely times when they need your prayer, your listening ear and support.
5. Build a network of several friends who can help you with different problems. Don't allow one friendship to become mutually exclusive. This can be dangerous for you as well as your friend.
I am so thankful for the friends God has brought across my path. Some of them are only there for a time, others for a lifetime, but each one has played a special part in my life. They are truly God's most precious gifts to me, encouraging me and challenging me to keep on going, no matter how tough the road.
***


If you'd like to participate today, just write about the quote on your blog site, then leave your URL below. Be sure to stop by some of the other participants to check out their take on th quote and leave them a comment too!